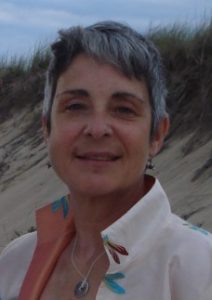 Acupuncture by Robbie Butler, M.S.Ac., L.Ac., L.P.N.
Acupuncture by Robbie Butler, M.S.Ac., L.Ac, L.P.N., is an independent office located within Notaro Chiropractic.  Acupuncture involves the insertion of extremely thin needles through your skin at strategic points on your body. Acupuncture works to stimulate nerves, muscles and connective tissue while this stimulation boosts your body's natural painkillers and increases blood flow.
Acupuncture by Robbie Butler, M.S.Ac., L.Ac, L.P.N., came to Notaro Chiropractic offices in November 2018! Robbie holds a master's degree in acupuncture from Finger Lakes School of Acupuncture & Oriental Medicine at New York Chiropractic College in Seneca Falls, NY and has been in private practice in Buffalo, NY for nine years. Before returning to Buffalo, Robbie started and ran a "community style" practice in Brooklyn, NY called Brooklyn Acupuncture Project. Robbie completed internships in acupuncture in China and the U.S. in a diverse range of clinical settings and also served on the staff of a cutting-edge New York City hospital-based acupuncture fellowship program at St. Vincent's Hospital. In addition to her acupuncture experience Robbie has 30 years experience as a critical care nurse and has been a longtime activist on a range of health care and healthcare worker-related issues. Robbie is board certified by NCCAOM in acupuncture.
Robbie Butler, M.S.Ac., L.Ac, L.P.N., is also trained in Reiki technique. Reiki is a healing technique based on the principle that the therapist can channel energy into the patient by means of touch, to activate the natural healing processes of the patient's body and restore physical and emotional well-being.
Robbie Butler is located at 10158 Niagara Falls Blvd in Niagara Falls on Mondays from 1pm-4:30pm,  2283 Grand Island Blvd in Grand Island on on Tuesday 9am-1:30pm, & Friday 11pm-3pm. and 4754 N. French Road in East Amherst on Thursdays from 9am-4:30pm
Acupuncture can help the following symptoms/problems:
Neck and Back Pain
Arthritis and Joint Pain
Stroke, Insomnia, Allergies, Sciatica
Tinnitus, Depression, Anxiety, Stress
Weight Control, Menopause, Smoking Cessation, Tennis Elbow
Headache, Facial Rejuvenation, Wrinkle Control, Hemorrhoids
Acne, Foot Problems, Toothache
Initial Visit- $100
1 Session - $75
3 Pack Special - $210 (all 3 sessions must be used within a 2 month time frame)
4 Pack Special- $299  (Introductory rate)
5 Pack Special - $325 (all 5 sessions must be used within a 3 month time frame)
To book an appointment please call:
773-2222 Grand Island