Why should you go to a chiropractor?
Chiropractic is a non-invasive, hands-on healthcare discipline that focuses on the neuro-musculoskeletal system. Chiropractors practice a manual approach. Doctors of Chiropractic are specifically trained to detect and correct problems in the spine, often before the patient is even aware they exist.
---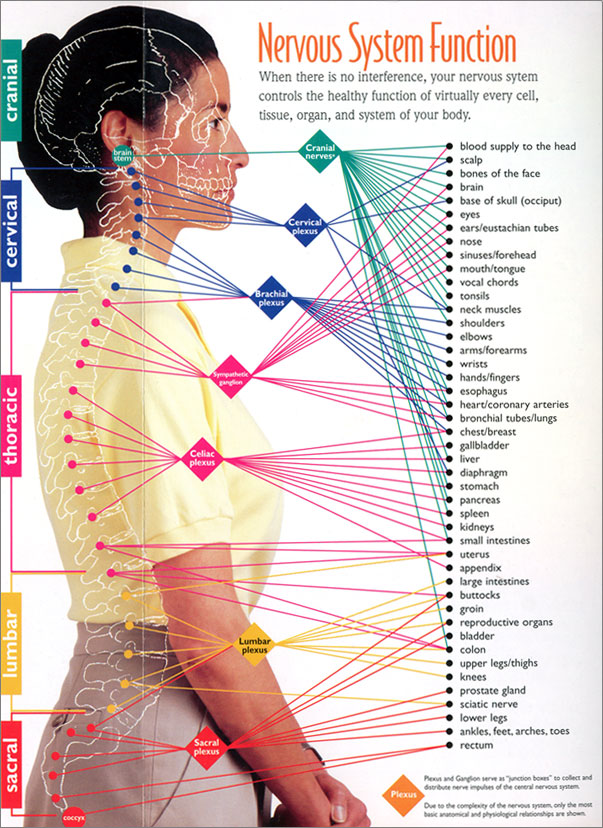 Chiropractic Care
We provide advanced spinal correction and chiropractic adjustments. Never in the history of chiropractic care have chiropractors been able to provide the level of help and expertise that are available today. Many of the newest chiropractic techniques are actually safer, more comfortable, and more effective than ever before. As chiropractors who cares, we have years of training, expertise, and experience in helping patients get pain relief for back pain, neck pain, headaches, and other related conditions originating from the spine. Chiropractic care under a trained professional can even be used to prevent injuries and help you achieve total health and wellness.
 
What is Wellness Chiropractic?
More often than not, when we tell someone that we are a chiropractic office, they immediately associate our vocation with neck and/or back pain. What many do not realize, however, is that chiropractic is a healthcare modality that provides significantly more than just a solution for pain. This natural method of healthcare does not only address or alleviate pain, but it also addresses the very root cause of the condition. Once the cause has been taken care of, the patient does not only get to enjoy a temporary relief from pain but the lifelong benefit of not having to experience the same kind of pain or condition as well.
Chiropractic is a lifestyle that involves all aspects of wellness, including exercise, nutrition, personal development, and stress relief. We have been fortunate to work with people from all walks of life (including newborns, children, and adolescents), and the outcome has been miraculous.
Subluxation
Vertebral Subluxation is a condition identified by five parts: Abnormal motion or position of spinal bones, abnormal nervous system functions and abnormal muscle and soft tissue function. A subluxation is the result of spinal bones with improper motion or position affecting nerve communications between your brain and your body.